33.6

Exercises

Selected answers are available in Sect. D.30.

Exercise 33.1

A study evaluated various food mixtures for sheep

(Moir 1961)

. Describe the scatterplot (Fig.

33.6

) in terms of the

form

of the relationship, the

direction

of the relationship (if relevant), and the

variation

in the relationship.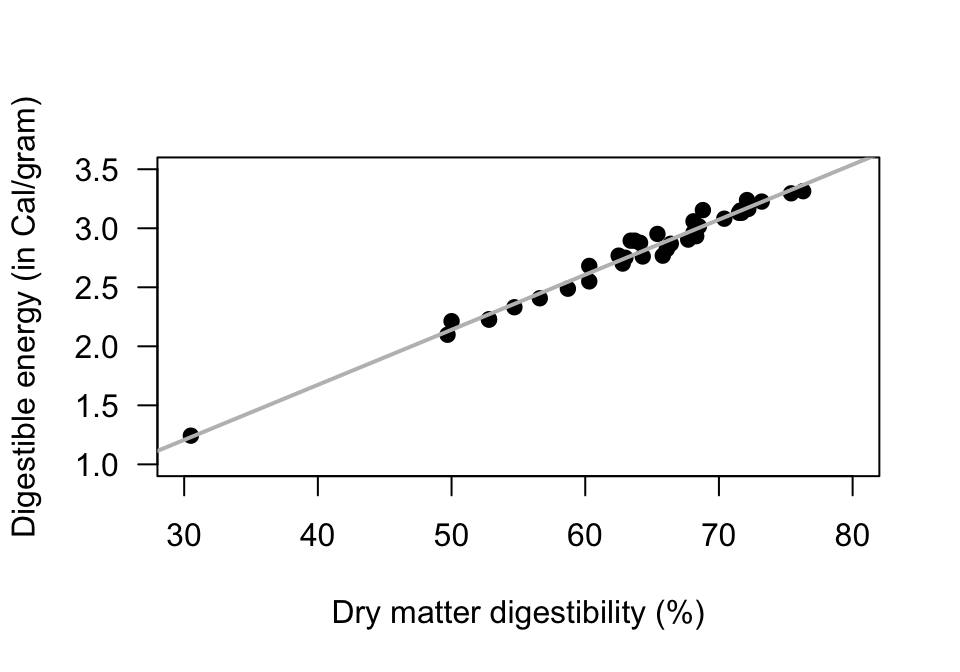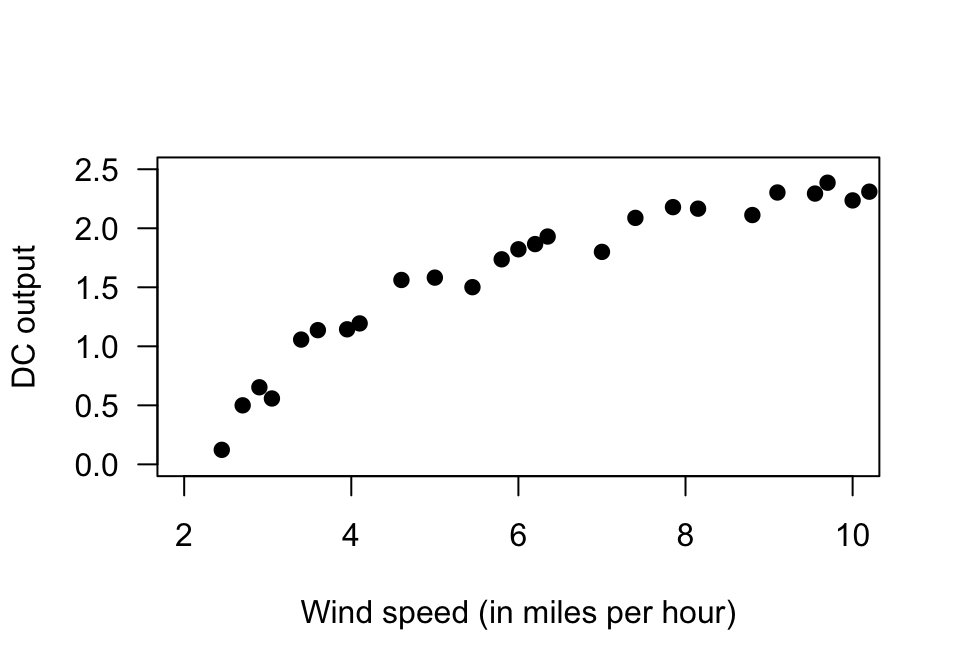 Exercise 33.3
A study examined the mandible length and gestational age for 167 foetuses from the 12th week of gestation onward
(Royston and Altman 1994)
. How would you describe the relationship (Fig.
33.8
)?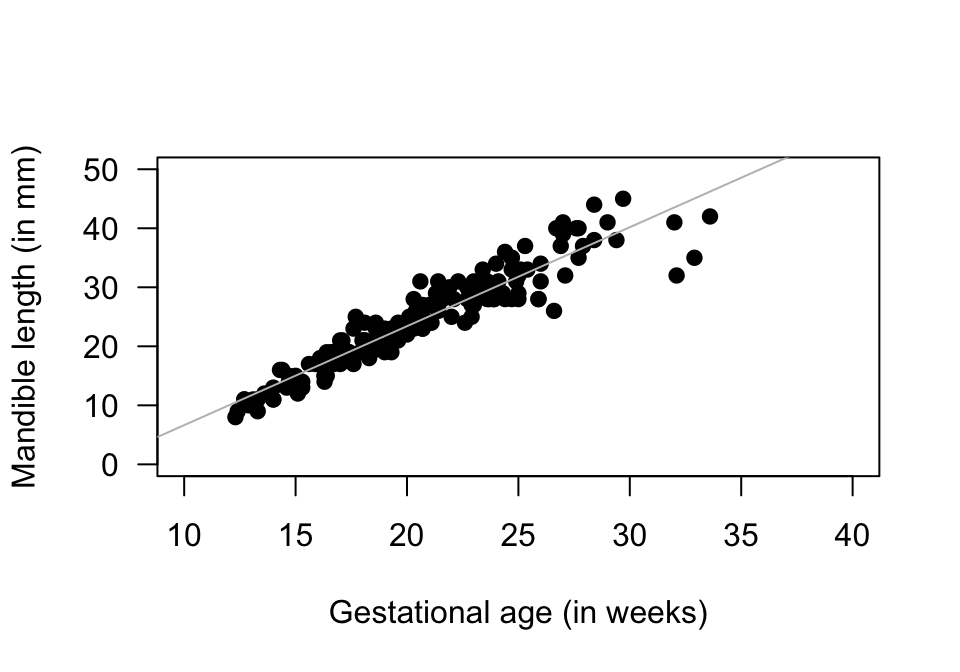 Exercise 33.4
A study examined the time taken to deliver soft drinks to vending machines
(Montgomery and Peck 1992)
. How would you describe the relationship (Fig.
33.9
)?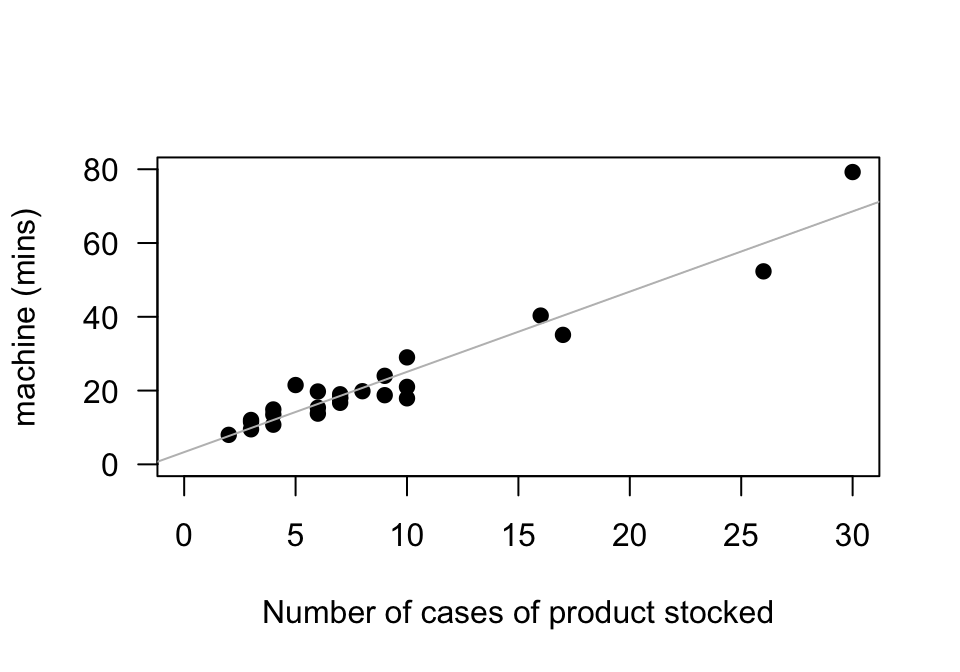 References
Hand DJ, Daly F, Lunn AD, McConway KY, Ostrowski E. A handbook of small data sets. London: Chapman; Hall; 1996.
Joglekar G, Scheunemyer JH, LaRiccia V. Lack-of-fit testing when replicates are not available. The
A
merican Statistician. 1989;43:135–43.
Moir RJ. A note on the relationship between the digestible dry matter and the digestable energy content of ruminant diets.
A
ustralian Journal of Experimental Agriculture and Animal Husbandry. 1961;1:24–6.
Montgomery DC, Peck EA. Introduction to regression analysis. New York: Wiley; 1992.
Royston P, Altman DG. Regression using fractional polynomials of continuous covariates: Parsimonious parametric modelling. Journal of the Royal Statistical Society, Series C. 1994;43(3):429–67.
---