2.10

Optional: Evaluating reports

(Answers are available in Sect.A.2)

Many health experts are concerned about the amount of sugary drinks consumed by children. Part of a newspaper report about a study into this issue is shown in Fig. 2.3.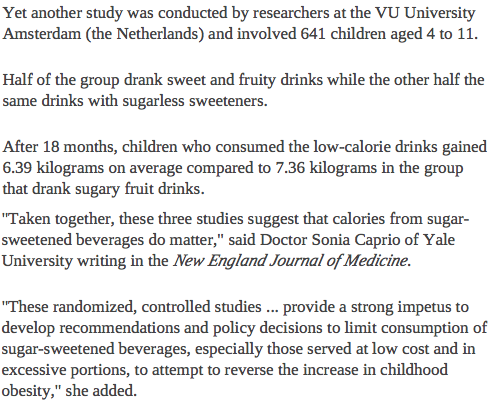 Two variables are listed in the extract:
The type of drink (sweetened with sugar, or with sugarless sweeteners); and
Weight gain.
What words could be used to describe these variables?
---