3.3

Interpreting graphs

A study of Weddell seals (Bryden et al. 1984) measured, among other things, body length. A histogram of the body length of 90 female seals is shown in Fig. 3.1.
Describe this histogram in words (average; variation; shape; outliers).
What alternative graphical displays could be used to display these data?
Critique the graph.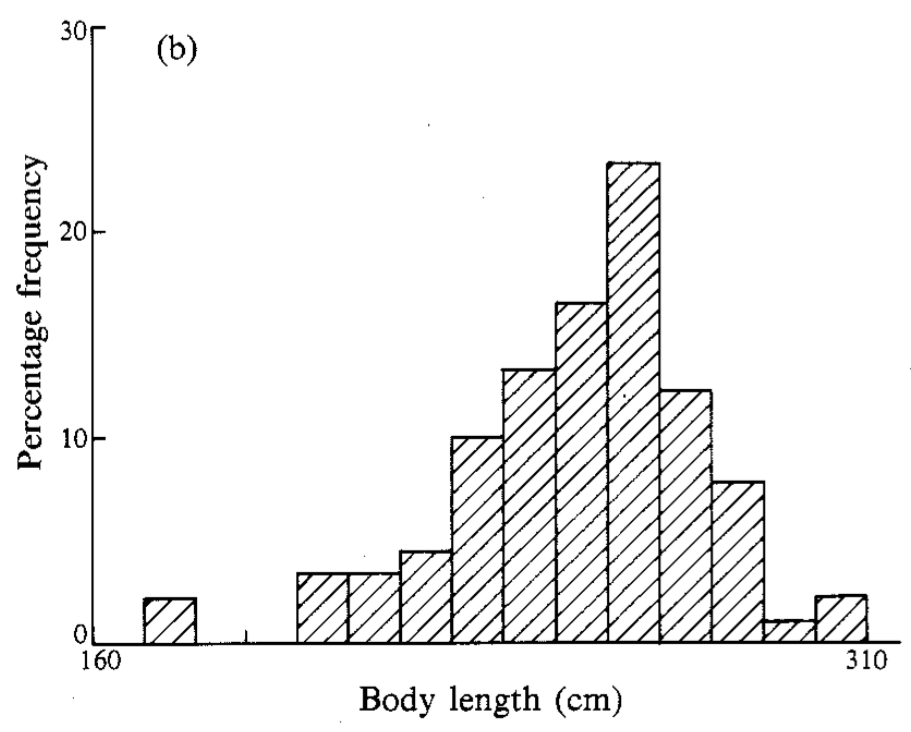 References
Bryden, M. M., M. S. R. Smith, R. A. Tedman, and D. W. Featherston. 1984. "Growth of the Weddell Seal, Leptonychotes Weddelli (Pinnipedia)." Australian Journal of Zoology 32: 33–41.
---