11.2

Background

In the Introduction (Chapter 2) we presented an overview of the concept of 'ritual' and why it can be a useful launching point for a novel perspective on behavior change intervention. Rituals are connected to systems of belief, sources of knowledge, community connection, sense of trust, hygiene, and techniques of habit formation, among other things. All human societies are steeped in rituals. With a broad definition of ritual, readers should realize that mundane aspects of their lives are also heavily ritualized. Rituals includes many types of behavior, including those of western, contemporary, or biomedical origin. In the following narrative, we place rituals of different type and origin on an equal playing field in terms of source or perspective, with the intention of illustrating the nuances of the many kinds of inputs that a pregnant woman encounters.

During co-design, we began to discuss the perinatal journey in terms of an analogy with a stage of a play, whereby actors (influencers) come on and off the stage in each scene according to a script. Influencers have access to the mother only at certain times. The content of messages and the influencers behind them may not be present at the same time or may be overlapping in ways that could blur distinctions between traditional, normative, and biomedical origin. Likewise, there are sections of play during which key actors, like the ASHA, are simply not present.

For the narrative below we use broad distinctions for the scenes in this play, starting with trying to become pregnant, each of three trimesters, delivery, and postpartum (Figure 11.1).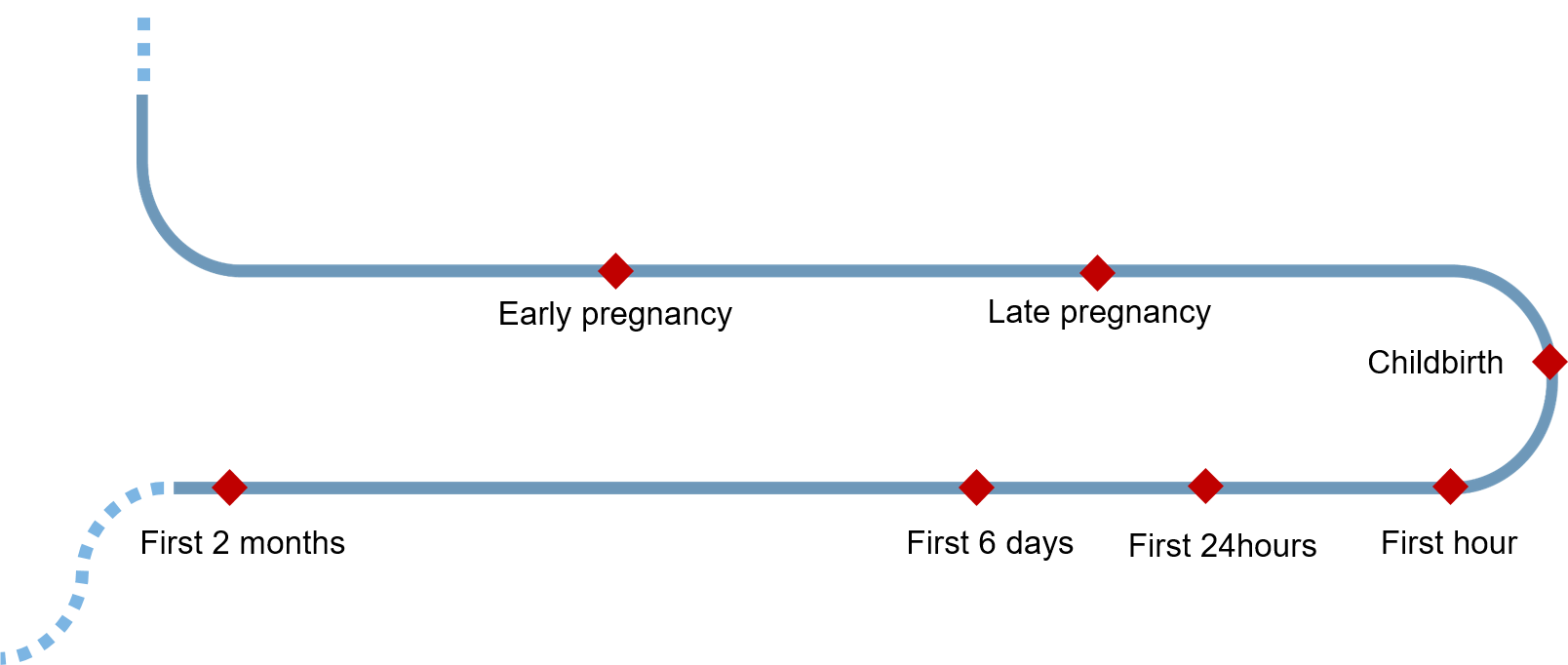 While the narrative is presented as a story, it is an extremely data-driven one; based on a distillation of accounts of thousands of experiences.
The characters who come on and off the stage during Roshin's journey include: Bablu, Roshni's husband, Bablu's parents, Roshni's parents, Roshni's ASHA, Roshni's cousin, Roshni's sister, an RMP, a Dai, and a few other ancillary characters.