Welcome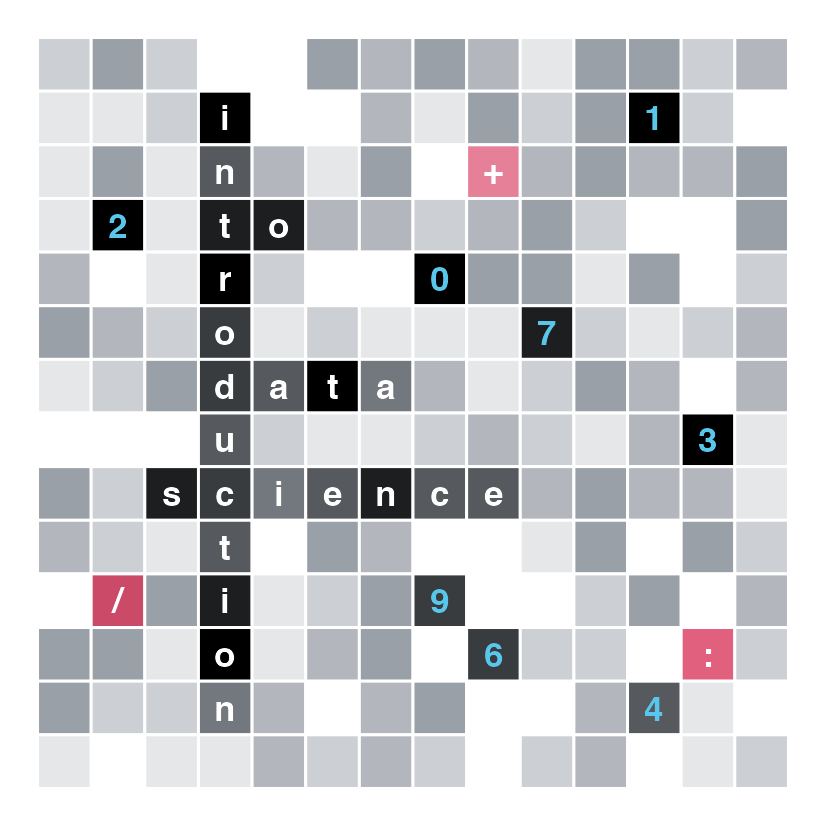 This book provides a gentle introduction to data science for students of any discipline with little or no background in data analysis or computer programming. Based on notions of representation and modeling, we examine some key data types and data structures, and then learn to clean, transform, summarize and visualize data to communicate our results.
The main limitation of this book is that it focuses on rectangular data: Data that is represented in the rows and columns of tables. What may appear to be a second limitation — the absence of sophisticated modeling and machine learning methods — may actually be a feature: Rather than chasing after the latest hypes, we emphasize the importance of basic tasks, solid skills, and simple tools.
Today, students of statistics and elementary computer science are inundated by complex analysis techniques and tools. Given the ubiquity of statistical software and machine learning platforms, even novice users are constantly tempted to use complex methods with fancy acronyms and academic pedigrees. But whenever methods and tools become opaque to us, we cannot check the validity of our results or detect and fix potential errors. Thus, our main goals here are to promote an understanding of data-related problems, introduce basic methods for solving them, and suggest ways for communicating our findings in a transparent fashion. By reflecting on the interplay between representations, tasks, and tools, this book promote data literacy and cultivate reproducible research practices that precede and enable any practical use of programming or statistics.