C

Data science project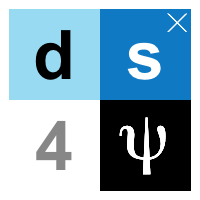 This chapter sketches some criteria for an interesting and engaging data science project.
Introduction
What characterizes a good data science project? As the quality of any data exploration and analysis depends on (a) the quality of the data, (b) the questions asked, and (c) the analysis performed, it is difficult to establish a fixed set of rules for evaluating data science projects. Here are some steps that may serve as general guidelines:
Look for an interesting question that you could address by data or a dataset that seems interesting to you.

Apply and show what you have learned (e.g., in the various chapters and parts of this course).

What has this analysis discovered or shown that we did not know before? What would we want to know next?
In short, ask an interesting question and find some data that can be used, transformed, and visualized to address — and ideally answer — it.