1.2

Download

To begin, we first cover how to download R and RStudio. Then we will study the basic interface for RStudio.
1.2.1

Download R

Head to http://cran.r-project.org/ to download R. On the top of the page, you should see something as in 1.1.
Choose the option based on your operating system. For example, if you choose the option for Windows, you will then see 1.2.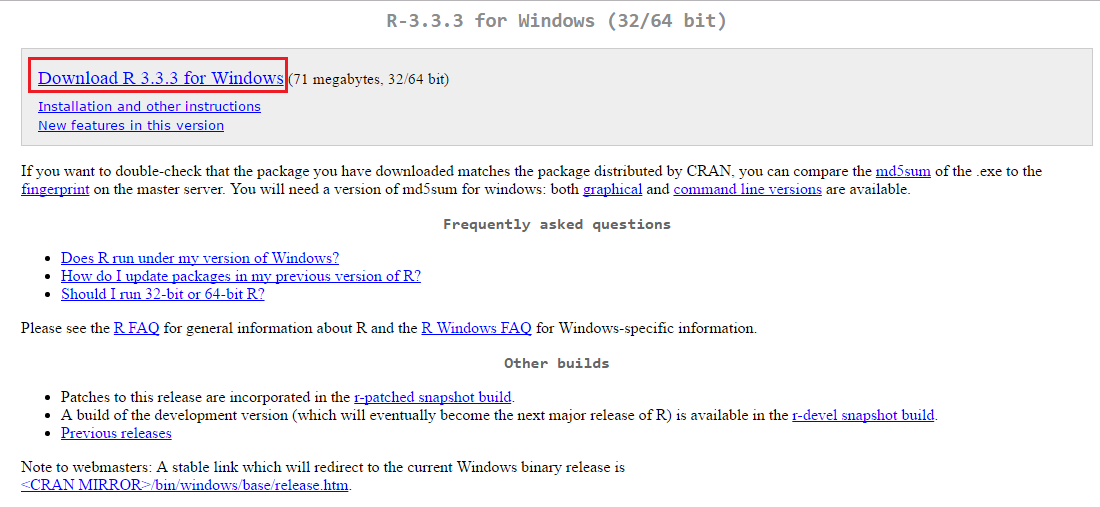 Click on the option install R for the first time. You will then reach 1.3. Click on the link to download the latest version. At the time when this book is written, the latest version is 3.3.3. The download should then start.

For Mac OS, clicking on the option for Mac brings you to 1.4. Click on the link in the red box to download R for Mac. The download should start when you click the link.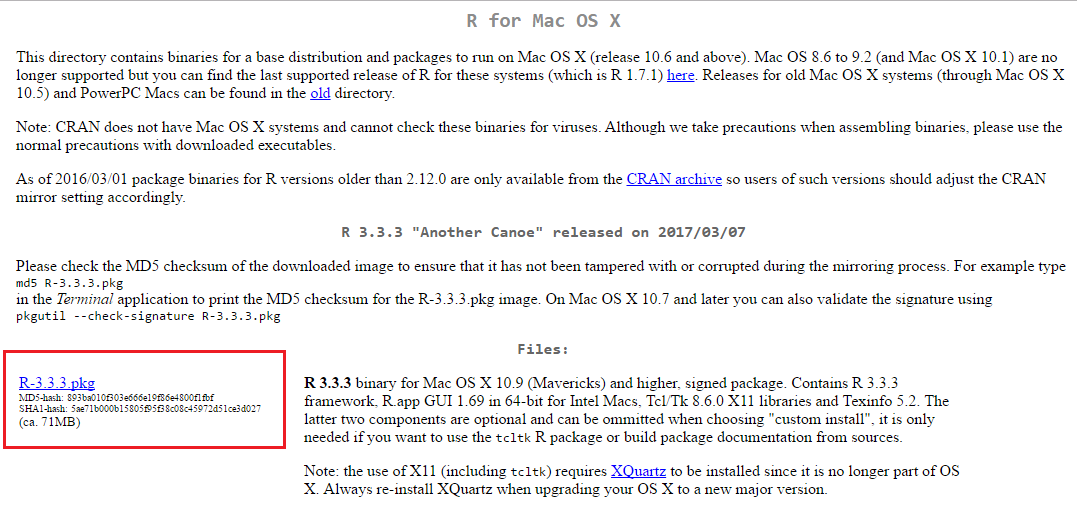 1.2.2

Download R Studio

Head to http://rstudio.com/products/rstudio/download/ to download R Studio as in 1.5. We only need to use the Desktop version.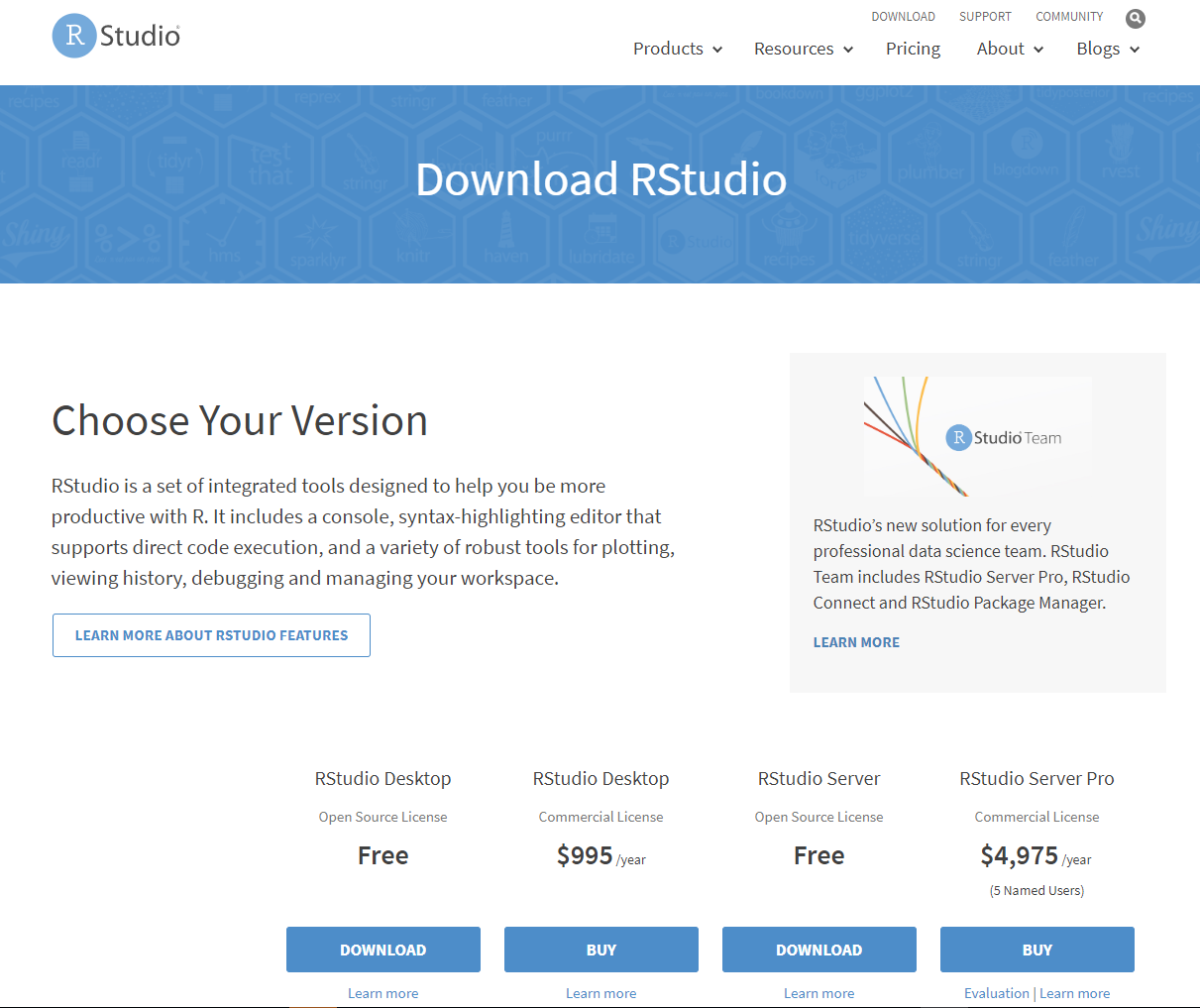 Click on the Download button should lead you the following bookmark as in 1.6.

The download option is windows because it is under windows system. If you use Mac OS, then it will appear Mac OS version.