15.13

Getting started: Network anatomy
Training a neural network revolves around the following objects (see Figure 15.7, Chollet and Allaire (2018), Ch. 3)

Layers, which are combined into a network (or model)
The input data and corresponding targets
The loss function, which defines the feedback signal used for learning
The optimizer, which determines how learning proceeds.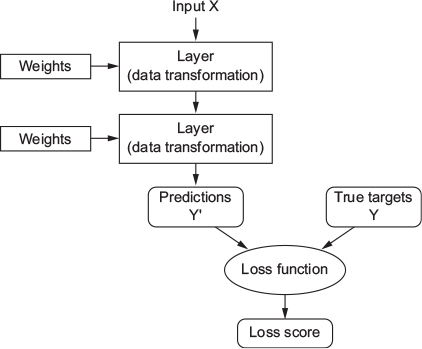 References
Chollet, Francois, and J J Allaire. 2018.
Deep Learning with

R
. 1st ed. Manning Publications.