1

Introduction
---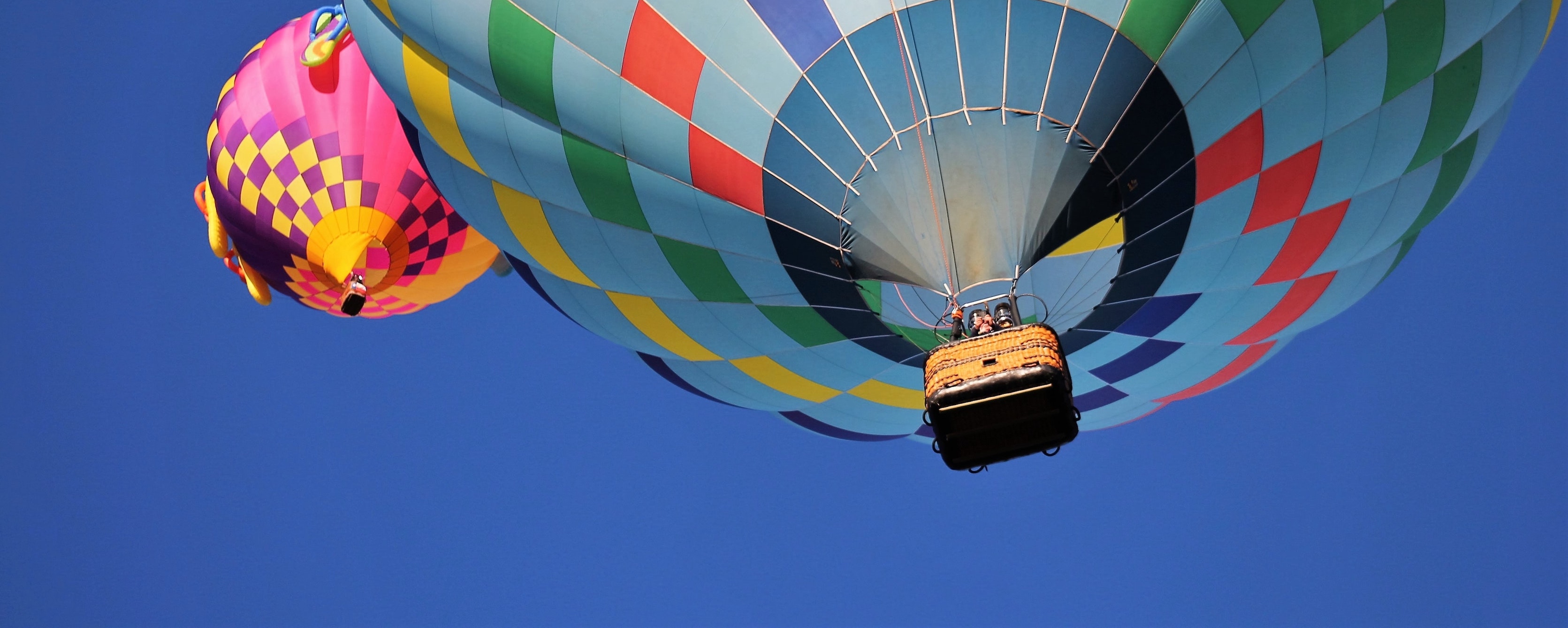 S cience is generally assumed to be a cumulative process. In their scientific endeavors, researchers build on the evidence compiled by generations of scientists who came before them. A famous quote by Isaac Newton stresses that if we want to see further, we can do so by standing on the "shoulders of giants." Many of us are fascinated by science because it is progressive, furthering our understanding of the world, and helping us to make better decisions.
At least by the numbers alone, this sentiment may be justified. Never in history did we have access to more evidence in the form of published research articles than we do today. Petabytes of research findings are produced every day all around the world. In biomedicine alone, more than one million peer-reviewed articles are published each year (Björk, Roos, and Lauri 2008).
The amount of published research findings is also increasing almost exponentially. The number of articles indexed for each year in one of the largest bibliographical databases, PubMed, symbolizes this in an exemplary fashion. Until the middle of the 20th century, only a few hundred research articles are listed for each year. These numbers rise substantially for the following decades, and since the beginning of the 21st century, they skyrocket (see Figure 1.1).
In principle, this development should make us enthusiastic about the prospects of science. If science is cumulative, more published research equals more evidence. This should allow us to build more powerful theories, and to dismantle fallacies of the past.
Yet, of course, it is not that easy. In a highly influential paper, John Ioannidis of Stanford criticized the notion that science is automatically cumulative and constantly improving. His article has the fitting title "Why Science Is Not Necessarily Self-Correcting" (Ioannidis 2012). He argues that research fields can often exist in a state where an immense research output is produced on a particular topic or theory, but where fundamental fallacies remain unchallenged and are only perpetuated.
Back in the 1970s, the brilliant psychologist Paul Meehl already observed that in some research disciplines, there is a close resemblance between theories and fashion trends. Many theories, Meehl argued, are not continuously improved or refuted, they simply "fade away" when people start to lose interest in them (Meehl 1978).
It is an inconvenient truth that the scientific process, when left to its own devices, will not automatically move us to the best of all possible worlds. With unprecedented amounts of research findings produced each day, it is even more important to view and critically appraise bodies of evidence in their entirety. Meta-analysis can be enormously helpful in achieving this, as long as we acknowledge its own limitations and biases.
1.1

What Are Meta-Analyses?
---
One of its founding fathers, Gene V. Glass, described meta-analysis as an "analysis of analyses" (Glass 1976). This simple definition already tells us a lot. In conventional studies, the units of analysis are a number of people, specimens, countries, or objects. In meta-analysis, primary studies themselves become the elements of our analysis.
The aim of meta-analysis is to combine, summarize and interpret all available evidence pertaining to a clearly defined research field or research question (Lipsey and Wilson 2001, chap. 1). However, it is only one method to do this. There are at least three distinct ways through which evidence from multiple studies can be synthesized (Pim Cuijpers 2016).
Traditional/Narrative Reviews. Until way into the 1980s, narrative reviews were the most common way to summarize a research field. Narrative reviews are often written by experts and authorities of a research field. There are no strict rules on how studies in a narrative review have to be selected, and how to define the scope of the review. There are also no fixed rules on how to draw conclusions from the reviewed evidence. Overall, this can lead to biases favoring the opinion of the author. Nevertheless, narrative reviews, when written in a balanced way, can be a helpful way for readers to get an overall impression of the relevant research questions and evidence base of a field.

Systematic Reviews. Systematic reviews try to summarize evidence using clearly defined and transparent rules. In systematic reviews, research questions are determined beforehand, and there is an explicit, reproducible methodology through which studies are selected and reviewed. Systematic reviews aim to cover all available evidence. They also assess the validity of evidence using predefined standards and present a synthesis of outcomes in a systematic way.

Meta-Analyses. Most meta-analyses can be seen as an advanced type of a systematic review. The scope of meta-analyses is clearly defined beforehand, primary studies are also selected in a systematic and reproducible way, and there are also clear standards through which the validity of the evidence is assessed. This is why it is common to find studies being named a "systematic review and meta-analysis." However, there is one aspect which makes meta-analyses special. Meta-analyses aim to combine results from previous studies in a quantitative way. The goal of meta-analyses is to integrate quantitative outcomes reported in the selected studies into one numerical estimate. This estimate then summarizes all the individual results. Meta-analyses quantify, for example, the effect of a medication, the prevalence of a disease, or the correlation between two properties, across all studies1. They can therefore only be applied to studies which report quantitative results. Compared to systematic reviews, meta-analyses often have to be more exclusive concerning the kind of evidence that is summarized. To perform a meta-analysis, it is usually necessary that studies used the same design and type of measurement, and/or delivered the same intervention (see Chapter 1.3).
Individual Participant Data Meta-Analysis
Depending on the definition, there is also a fourth type of evidence synthesis method, so called Individual Participant Data (IPD) Meta-Analysis (Riley, Lambert, and Abo-Zaid 2010). Traditionally, meta-analyses are based on aggregated results of studies that are found in the published literature (e.g., means and standard deviations, or proportions). In IPD meta-analysis, the original data of all studies is collected instead and combined into one big data set.
IPD meta-analysis has several advantages. For example, it is possible to impute missing data and apply statistical methods in exactly the same way across all studies. Furthermore, they can make it easier to explore variables which influence the outcome of interest. In traditional meta-analyses, only so-called study-level variables (e.g., the year of publication, or the population used in the study) can by used to do this. However, it is often participant-level information (e.g. an individual person's age or gender) which may play a role as an important moderators of the results. Such variables can only be explored using IPD meta-analysis.
IPD meta-analysis is a relatively new method, and the overwhelming majority of meta-analyses conducted today remain "traditional" meta-analyses. This is also one reason why we will not cover IPD meta-analysis methods in this guide.
This has nothing to do with traditional meta-analysis being superior–the opposite is correct. It is simply due to the fact that making all research data openly available has unfortunately been very uncommon in most disciplines until recently. While it is relatively easy to extract summarized results from published research reports, obtaining original data from all relevant studies is much more challenging. In biomedical research, for example, individual participant data can only be obtained from approximately 64% of the eligible studies (Riley, Simmonds, and Look 2007).
1.2

"Exercises in Mega-Silliness": A Historical Anecdote
---
Meta-analysis was not invented by one person alone, but by many founding mothers and fathers (O'Rourke 2007). The first attempts to statistically summarize the effects of separate, but similar studies date back around 100 years, and can be linked to two of the most important statisticians of all time, Karl Pearson and Ronald A. Fisher.
Pearson, in the beginning of the 20th century, combined findings on the effects of typhoid inoculation across the British Empire to calculate a pooled estimate (Shannon 2016). Fisher, in his seminal 1935 book on the design of experiments, covered approaches to analyze data from multiple studies in agricultural research, and already acknowledged the problem that study results may vary due to location and time (R. A. Fisher 1935; O'Rourke 2007).
The name "meta-analysis" and the beginning of its rise to prominence, however, can be traced back to a scholarly dispute raging in the mid-20th century. In 1952, the famous British psychologist Hans Jürgen Eysenck (Figure 1.2) published an article in which he claimed that psychotherapy (in that time, this largely meant Freudian psychoanalysis) was ineffective. If patients get better during therapy, it is because their situation would have improved anyway due to factors that have nothing to do with the therapy. Even worse, Eysenck claimed, psychotherapy would often hinder patients from getting better.
The reputation of psychotherapy took a big hit, and it did not recover until the late 1970s. During that time, Gene V. Glass developed a technique he termed "meta-analysis," which allowed to pool Standardized Mean Differences2 across studies. The first extensive application of his technique was in an article published in the American Psychologist, written by Mary L. Smith and Glass himself (Smith and Glass 1977). In this large study, results from 375 studies with more than 4000 participants were combined in a meta-analysis.
The study found that psychotherapies had a pooled effect of 0.68, which can be considered quite large. Glass' work had an immense impact because it provided quantitative evidence that Eysenck's verdict was wrong. Eysenck himself, however, was not convinced, calling the meta-analysis "an abandonment of scholarship" and "an exercise in mega-silliness" (Eysenck 1978).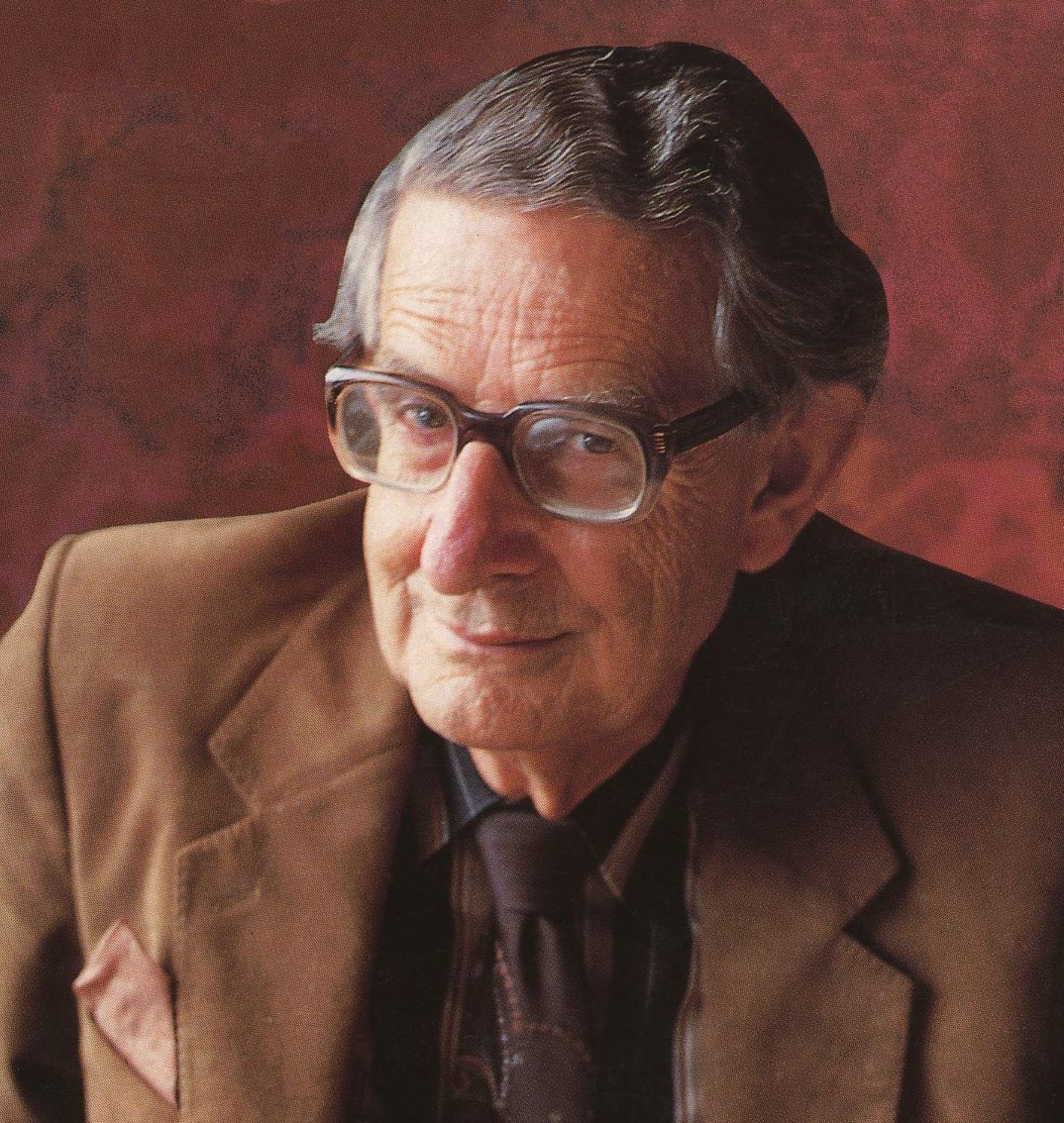 Today we know that Smith and Glass' study may have overestimated the effects of psychotherapy because it did not control for biases in the included studies (P. Cuijpers, Karyotaki, et al. 2019). However, the primary finding that some psychotherapies are effective has been corroborated by countless other meta-analyses in the following decades. Eysenck's grim response could not change that meta-analysis soon became a commonly used method in various fields of study.
The methodology behind meta-analysis has been continuously refined since that time. About the same time Glass developed his meta-analysis method, Hunter and Schmidt started crafting their own type of meta-analysis techniques putting emphasis on the correction of measurement artifacts (Schmidt and Hunter 1977; Hunter and Schmidt 2004).
Meta-analysis first found its way into medicine through the groundbreaking work of Peter Elwood and Archie Cochrane, among others, who used meta-analysis to show that aspirin has a small, but statistically and clinically relevant preventive effect on the recurrence of heart attacks (Peto and Parish 1980; Elwood 2006; O'Rourke 2007).
In the mid-80s, Rebecca DerSimonian and Nan Laird introduced an approach to calculate random-effects meta-analyses (see Chapter 4.1.2) that has been in use to this day (DerSimonian and Laird 1986). Countless other innovations have helped to increase the applicability, robustness and versatility of meta-analytic methods in the last four decades.
The Cochrane and Campbell Collaboration
The Cochrane Collaboration (or simply Cochrane), founded in 1993 and named after Archie Cochrane, has played a crucial role in the development of applied meta-analysis. Cochrane is an international network of researchers, professionals, patients and other relevant stakeholders who "work together to produce credible, accessible health information that is free from commercial sponsorship and other conflicts of interest."
Cochrane uses rigorous standards to synthesize evidence in the biomedical field. The institution has its headquarters in London, but also has local branches in several countries around the world.
The Cochrane Collaboration issues the regularly updated Handbook for Systematic Reviews of Interventions (Julian Higgins et al. 2019) and the Cochrane Risk of Bias Tool (Sterne et al. 2019). Both are widely considered to be standard reference works for all technical details on systematic reviews and meta-analyses (see Chapter 1.4).
An organization similar to Cochrane is the Oslo-based Campbell Collaboration, which primarily focuses on research in the social sciences.
1.3

Apples and Oranges: A Quick Tour of Meta-Analysis Pitfalls
---
In the last decades, meta-analysis has become a universally accepted research tool. This does not come without its own costs. Conducting a high-quality primary study is often very costly, and it can take many years until the results can finally be analyzed. In comparison, meta-analyses can be produced without too many resources, and within a relatively small time. Nevertheless, meta-analyses often have a high impact and they are frequently cited (Patsopoulos, Analatos, and Ioannidis 2005).
This means that scientific journals are often very inclined to publish meta-analyses, maybe even if their quality or scientific merit is limited. Unfortunately, this creates a natural incentive for researchers to produce many meta-analyses, and scientific considerations sometimes become secondary.
Ioannidis (2016) criticized that an immense amount of redundant and misleading meta-analyses is produced each year. On some "hot" topics, there are more than 20 recent meta-analyses. Some meta-analyses may also be heavily biased by corporate interests, for example in pharmacotherapy research (Ebrahim et al. 2016; Kirsch et al. 2002). As we have mentioned before, reproducibility is a hallmark of good science. In reality, however, the reproducibility of many meta-analyses is all too often limited because important information is not reported (Lakens et al. 2017).
A common problem is also that different meta-analyses on the same or overlapping topics come to different conclusions. In psychotherapy research, for example, there has been an ongoing debate pertaining to the question if all types of psychotherapy produce equivalent outcomes. Countless reviews have been published supporting either one conclusion or the other (Wampold 2013; Pim Cuijpers, Reijnders, and Huibers 2019).
While some of these issues may be associated with systemic problems of the scientific process, others can be traced back to flaws of meta-analyses themselves. Therefore, we want to lead you through a quick tour of common meta-analysis pitfalls (Borenstein et al. 2011, chap. 40; Greco et al. 2013; Sharpe 1997).
1.4

Problem Specification, Study Search & Coding
---
In the last chapter, we took some time to discuss common problems and limitations of meta-analyses. Many of these issues, such as the "Apples and Oranges" problem, the "File Drawer" problem, or the "Researcher Agenda" problem, can and should be addressed by every meta-analyst.
This begins long before you start calculating your first results. No meta-analysis can be conducted without data, and this data has to come from somewhere. We first have to specify the research question and eligibility criteria of our planned meta-analysis, search for studies and select the relevant ones, extract the data we need for our calculations, and then code important information we want to report later on.
There are several rules, standards and recommendations we can or should follow during each of these steps; they can help us to create a high-quality meta-analysis. Such high-quality meta-analyses contain a comprehensive selection of all suitable evidence, are unbiased and impartial with respect to their subject, and they draw valid, justified, and practically relevant conclusions from their results.
However, even when "following all the rules," it may not always be clear which specific decision is the best to achieve this in practice. It is possible that people will disagree with the way you went about some things. This is normal and usually just fine, as long as your methodological decisions are both transparent and reproducible (Pigott and Polanin 2020).
In this chapter, we will go chronologically through a few important building blocks needed before we can begin with our first calculations. The length of this chapter is not representative of the time this process of data acquisition takes in reality. From our experience, statistical analyses only make up a maximum of 15% of the time spent on a meta-analysis, much less compared to everything that comes before. But specifying the research question, systematically searching for studies and reliably coding extracted data is essential. It builds the basis of every good meta-analysis.
1.5

Questions & Answers

Test your knowledge!
How can a meta-analysis be defined? What differentiates a meta-analysis from other types of literature reviews?
Can you name one of the founding mothers and fathers of meta-analysis? What achievement can be attributed to her or him?
Name three common problems of meta-analyses and describe them in one or two sentences.
Name qualities that define a good research question for a meta-analysis.
Have a look at the eligibility criteria of the meta-analysis on sleep interventions in college students (end of Chapter 1.4.1). Can you extract the PICO from the inclusion and exclusion criteria of this study?
Name a few important sources that can be used to search studies.
Describe the difference between "study quality" and "risk of bias" in one or two sentences.
Answers to these questions are listed in Appendix A at the end of this book.
1.6

Summary
More and more scientific research is published each year, making it harder to keep track of available evidence. However, more research output does not automatically result in scientific progress.

Meta-analysis aims to combine the results of previous studies in a quantitative way. It synthesizes all available evidence pertaining to a research question and can be used for decision-making.

Meta-analytic methods trace back to the beginning of the 20th century. Modern meta-analytic approaches, however, have been developed in the second half of the 20th century, and meta-analysis has become a common research tool since then.

There are several problems that are relevant for each meta-analysis: the "Apples and Oranges" problem, the "Garbage In, Garbage Out" problem, the "File Drawer" problem, and the "Researcher Agenda" problem.

Many of these problems can be mitigated by defining a clear research question and eligibility criteria, writing an analysis plan, pre-registering the meta-analysis, and conducting the study search and data extraction in a systematic and reproducible way.