3.1

Wind forecasts

The weather, especially the wind, is critically important to sea kayakers.

The main things to know about the weather are where to find a good forecast and how to interpret it.

Unsurprisingly, the internet is a great source of weather information. Good sites include:

These forecasts will give the following information:
Wind speed
Wind direction - typically given as the direction that the wind will blow from. However, many forecasts will provide an arrow in the direction that the wind is blowing to. Useful to know, as we can plan paddles that start by going upwind to give us an easy homeward leg, or we can choose to find shelter behind the land (but beware the dangers of an offshore wind).
Information on waves
General weather - cloud, precipitation, temperature - how miserable or pleasant will the day be? How much of a danger is hypothermia if things go wrong?
It is useful to be able to interpret the inshore waters forecast issued by the met office. This is available:
on the Met office website
on Radio 4
over VHF radio at regular intervals
The forecast includes the following elements, in order:
Wind strength (Beaufort scale) and direction -e.g. "West 4 or 5, backing southwest 5 or 6 later."
Sea state - e.g. "Slight or moderate." See below.
Weather - e.g. "Occasional rain later."
Visibility - e.g. "Good."
Some of the terms used in the forecast are explained in more detail below.
Timing - the words used have precise meanings:
Imminent: within 6 hours
Soon: 6-12 hours
Later: >12 hours
Sea state - innocuous sounding sea states can cause problems for kayakers:
Calm: <0.1 m wave height
Smooth: 0.1-0.5 m
Slight: 0.5-1.25 m
Moderate: 1.25-2.5m
Rough: 2.5-4m
Visibility
Good: > 5 miles
Moderate: 2-5 miles
Poor: 1 km to 2 miles
Fog: < 1 km
The map shows the places referenced to define the areas of the forecast.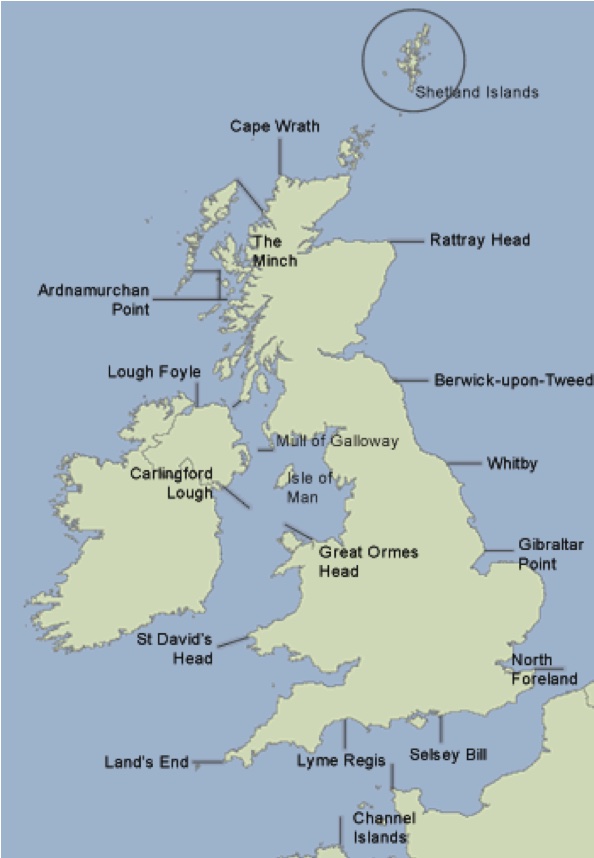 You hear the following over your VHF:
'The inshore waters forecast, issued by the Met Office at 05:00 UTC on Tuesday 2 June 2017 for the period 06:00 Tuesday 2 June to 06:00 Wednesday 3 June. St Davids Head to Great Orme Head, including St Georges Channel. 24 hour forecast: West 3 or 4, backing southwest 6 or 7, later. Smooth, becoming moderate later. Rain later in north. Good, occasionally moderate later.'
How does this affect your paddling plans on Anglesey?
The weather for today's paddle seems reasonable for a competent group, but we might choose to start the day paddling westwards into the wind so we can be blown home. We expect less than 0.5 m waves. Visibility should be at least 5 miles.
The weather 'later' - i.e. after 18:00 UTC or 19:00 British Summer Time sounds decidedly worse, but we'll be off the water by then. The wind overnight would make paddling difficult, as would the waves up to 2.5 m. We'd expect rain, which will limit visibility to 2-5 miles.