Exercises for 'Introduction to The New Statistics'
2020-08-02 - Work in progress: Finished about 20%
Preface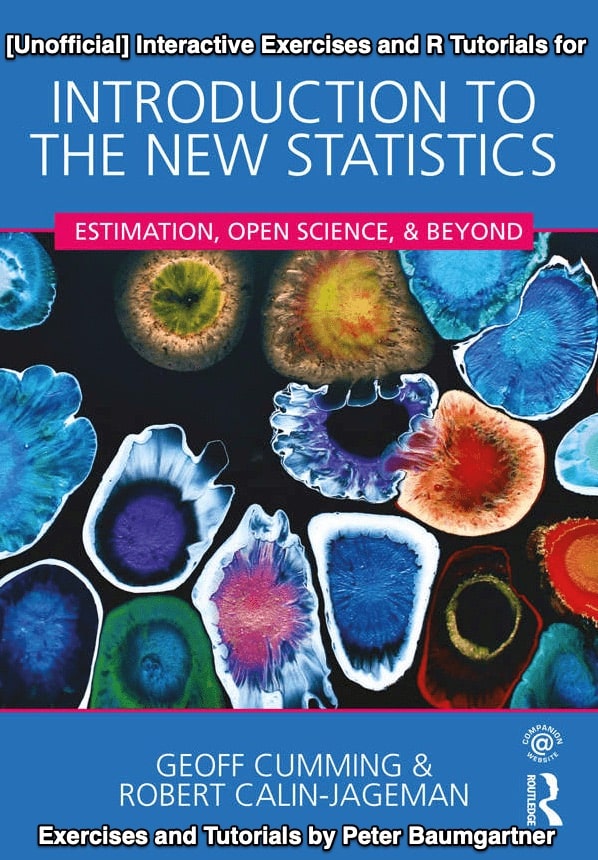 This website is an (inoffical) companion book for Introduction to the New Statistics (abbreviated itns). It offers
interactive exercises and quizzes designed with H5P
R tutorials for the end-of-chapter exercises of itns
GitHub resources of this book can be found in two places:
itns-exercises (link to the repo on the top of this book) is the central part of the book containing all H5P-exercises and the R tutorials/solutions for the end-of-chapter exercises.
itns-interactive supplements the main book with exercises written in learnr and shiny. Whereas the content of the main book is published at the bookdown server are the interactive demonstrations of this repository published at the shinyapps server. Links for specific shinyapps exercises are under the appropriate section heading of this book.