Species-Habitat Associations: Spatial data, predictive models, and ecological insights
2020-12-17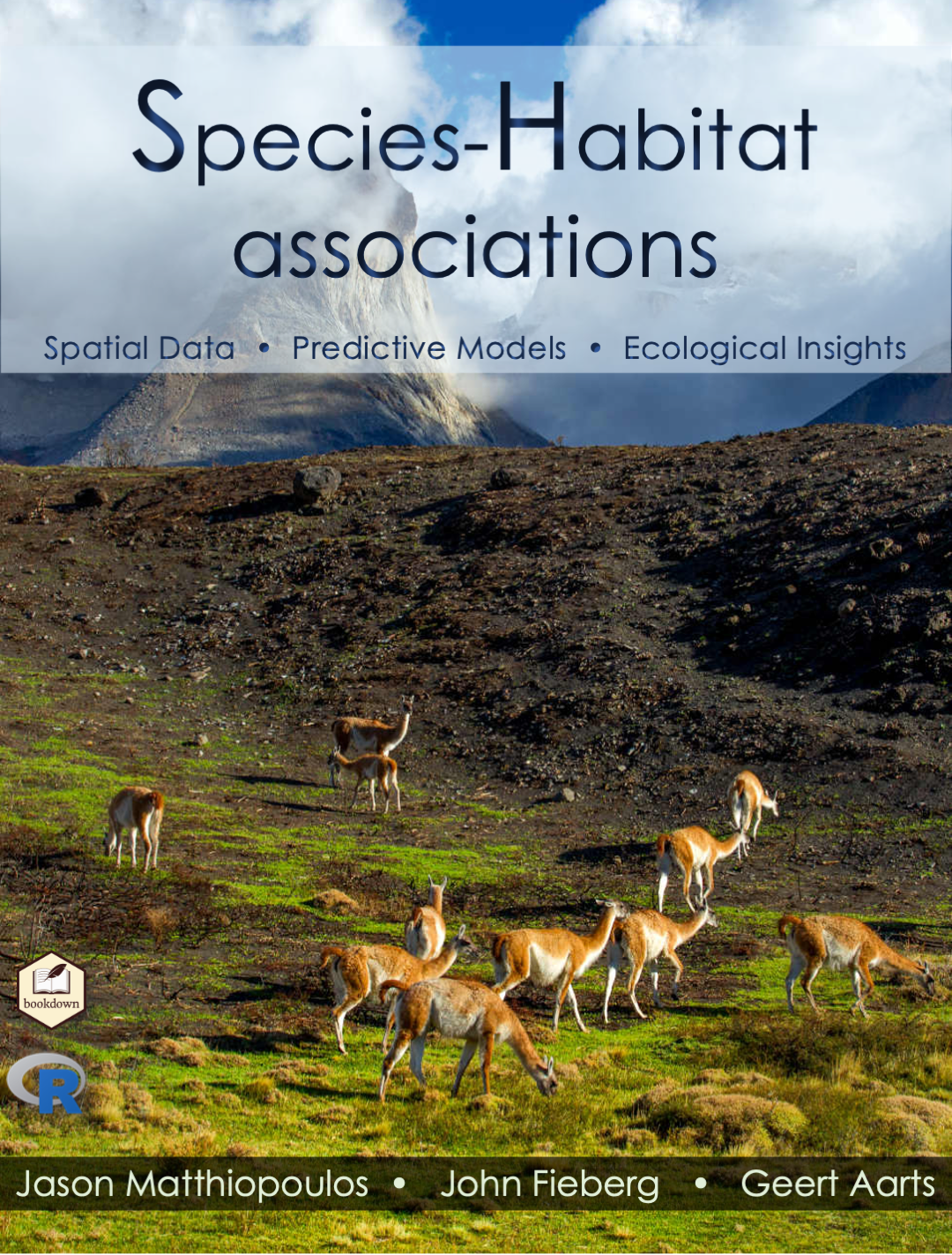 Cover photograph
:
Guanacos, a camelid native to South America, grazing in Torres del Paine National Park in the Pantagonia region of Chile. © Gary R. Jensen, www.GaryRobertPhotography.com.
Suggested Citation:
Matthiopoulos, Jason; Fieberg, John; Aarts, Geert. (2020). Species-Habitat Associations: Spatial data, predictive models, and ecological insights. University of Minnesota Libraries Publishing. Retrieved from the University of Minnesota Digital Conservancy, http://hdl.handle.net/11299/217469.
License:
This work, other than the cover photo, is licensed under a
Creative Commons Attribution 4.0 International License
.